Doctors & Staff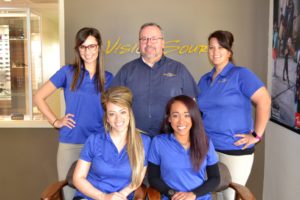 ---
Paul W. Smith, OD
Dr. Smith has been in the Merced area practicing since 2001. He and his staff have an ongoing commitment to their patients and friends, to provide a lifetime of quality care for the health and comfort of their eyes, help them see their personal best, and ensure that they look fabulous in their eyewear.
Education:
1986-1990 Doctorate of Optometry- UC Berkeley School Of Optometry
1988 Bachelor of Visual Science- UC Berkeley—Brigham Young Universaty
1979 Woodland High School Graduate
Dr. Smith has been a part of the American Optometric Association and the California Optometric Association since 1990. Dr. Smith is also a part of the Contact Lens section of the American Optometric Association.
Languages:
Fluent in English and Spanish
Community and Volunteer Activities:
Center of Vision Enhancement Board (Blind/Partially-sighted non-profit), Merced County Father of the Year Board Member, Served a two-year church mission to Venezuela, Church Leadership, Youth Leader, Food Closet Volunteer, Boy Scouts of America Leader, Little League coach, Manager Men's Softball.
---
Shanna- Front Office Team Leader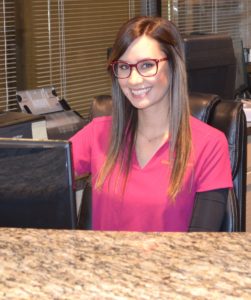 Our Front Office Team Leader, Shanna, is the friendly voice you will most often hear on the phone and the first happy face you will likely see when you visit our office.  She connects you with our office to ensure that your appointments go effortlessly.  She also assists with insurance and billing.  Born and raised in Merced County, she loves traveling to surrounding National forests for a beautiful day hike and capturing pictures of gorgeous California nature.  Shanna and her family love going to the lake to jet ski and kayak.  Her favorite get-away place is Carmel-by-the-Sea.  She has mentioned that she plans on visiting as many California beaches as she can.
---
Shannon- Office Manager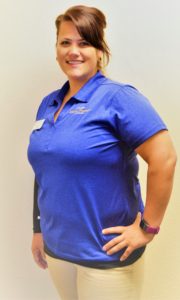 Shannon, our office manager, was born and raised in Monterey County.  She oversees Quality Assurance in the office and helps maintain a friendly atmosphere for our patients.  She is passionate about ensuring a quality experience for you at your appointment.  She and her family enjoy a nice day at the disc golf park (just don't call it frisbee golf).  They also take as many trips as possible to watch the World Series Champion San Francisco Giants play.  She is happily devoted to an amazing 6-year-old, as well as a spoiled English bulldog and the sweetest Boston Terrier.
---
Lexy- Clinic Team Leader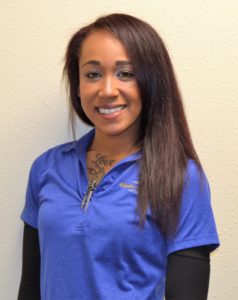 Raised in Monterey County, Alexya, our Clinic Team Leader, moved to Merced County in 2014.  She is dedicated to making sure your eye exam visit is smooth and thorough.  She does this in your pretesting as she discusses your visual and medical history in preparation for you to see Dr. Smith and in completing all tests that are ordered.  Lexy also ensures that all instruments are working at their peak performance for quality examination of your eyes.  She is the mother of six beautiful children.  In her "free" time she enjoys hanging out with her kids, family BBQ's, and dancing around the house.
---
Amber- Optical Team Leader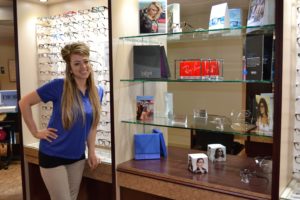 Born in Hollister and raised in Salinas, Amber is our Optical Team Leader.  Fabulous eyewear that suits your lifestyle and look is what she's all about.  She is masterminding a makeover of our eyewear selection to ensure more color, styles, shapes, variety and sparkle, as well as great eco-friendly options.  Amber has two beautiful daughters—a bright-eyed 8-year-old and a very energetic 1-year-old.  Amber's favorite food is anything Italian.  She enjoys watching the Raiders play and spending time with family, whether it be staying at home relaxing or going out and having fun together.